Bears On Ice 2019 Program
The Party Pass
The Party Pass is valid for all the parties listed here in orange
The Full Event Pass
The Full Event Pass is valid for all the events listed here, both in orange and blue
Welcome party and registration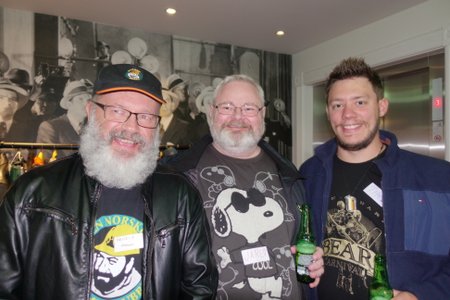 BEARS ON ICE 2019 kicks of with Registration and Welcome Party Thursday August 29th at
Gamla Bíó, Top Floor (Petersen Suite)
,
Ingólfsstræti 2a
. (City Center). Pick up your BOI pass & T-Shirt and goodie bag, mingle and make friends.
Welcome Party starts 8 pm
.
The Golden Circle tour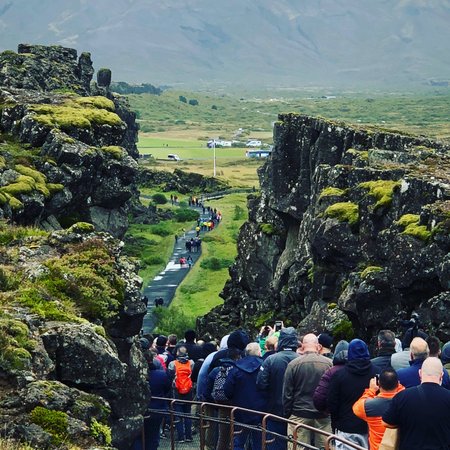 10 am - Golden Circle tour.
This is a full day tour starting 10 am in the morning and we´re back to Reykjavik around 5.30.
Sights include:
Þingvellir (Thingvellir) is the national shrine of Iceland and a protected UNESCO national heritage site where you will walk in the footsteps of the vikings at the site of the oldest existing parliament in the world that first met there in 930 AD.
Geysir geothermal area with boiling mud pits, exploding geysers and the lively Strokkur which spouts water 30 metres (100 ft) into the air every few minutes.
A three course lunch buffet at Hotel Geysir is included
Gullfoss, the Golden Waterfall is an iconic waterfall of Iceland offering a spectacular view of the forces and beauty of untouched nature.
Friday party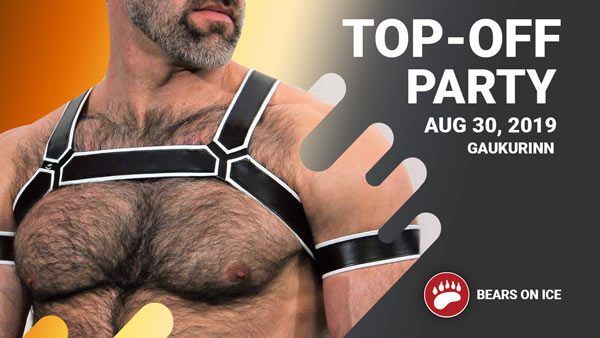 10 pm Top-Off Party - Gaukurinn, Tryggvagata 22
Blue Lagoon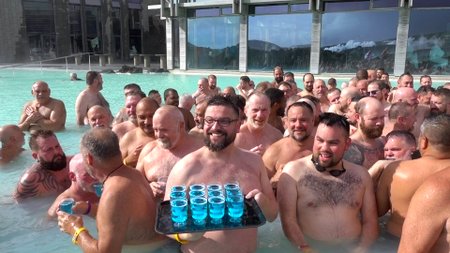 Geothermal Blue lagoon
tour.
12.30 pm - Bus departure from

Lækjargata.

13:30 Blue Lagoon entrance.
14:00 Blue lagoon cocktail & group photoshoot in the Blue Lagoon.
16:00 Beer and a sandwich at the Blue lagoon Visitor´s lounge
16:30 Bus departs for Reykjavík
** Includes entry, towel, one blue cocktail for the group photoshoot and afterwards at Blue Lagoon Private visitors Lounge a beer and a sandwich
Main party with performances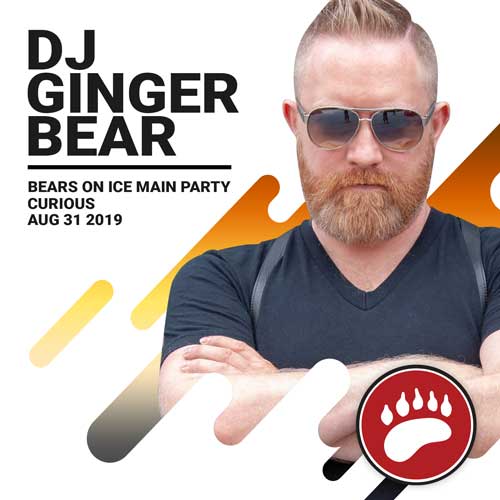 10 pm - BEARS ON ICE Main Party at Curious, Hafnarstræti 4.
DJ Dramatik & DJ Ginger-Bear (CAN). Bistro Boy + Bjartmar
Farewell brunch - Sunday
11.00 am - Farewell brunch.
Loctation Jómfrúin,
Lækjargata 4
(city center).